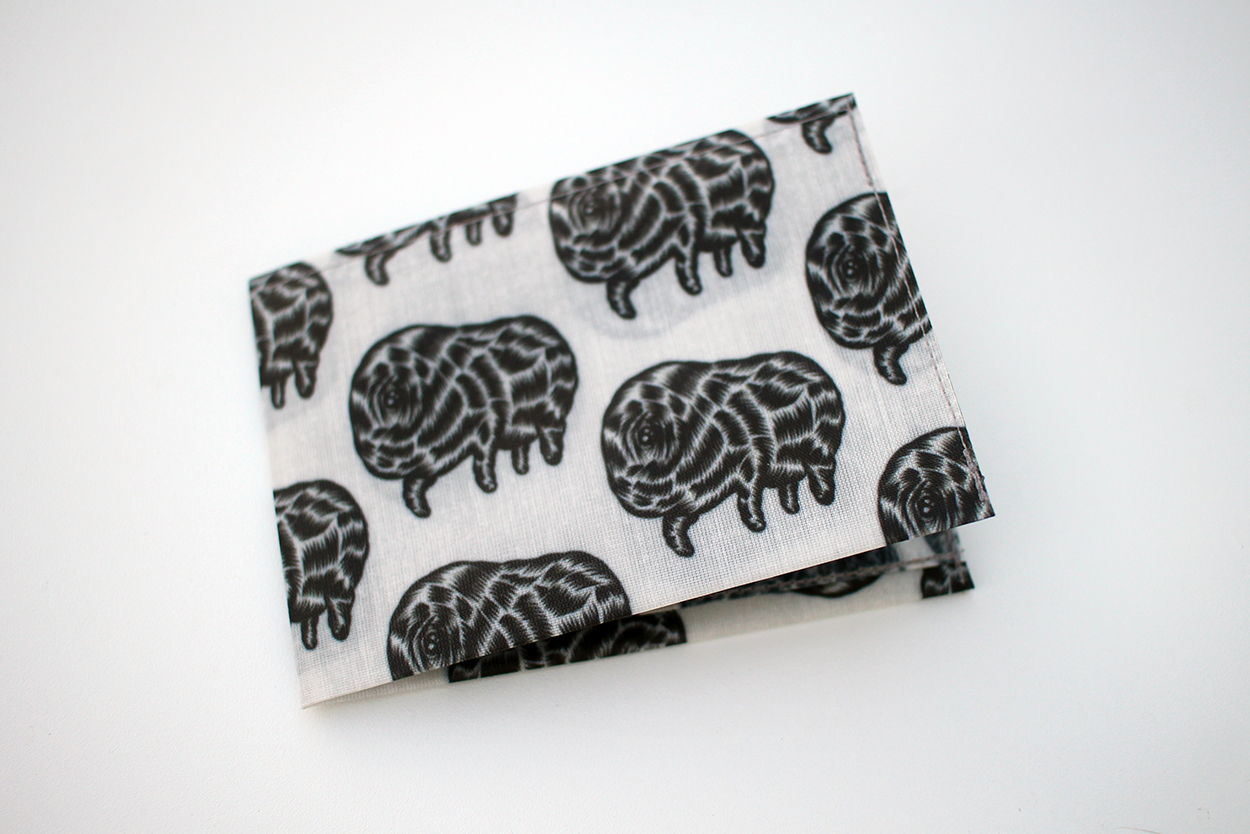 Dyneema Wallets
Lean H01 Wallet, Joshua Ben Longo, Print B, $, Dyneema Composite Fabric Hybrid
I'm excited to release this Hawbuck + Joshua Ben Longo Collaboration. Joshua is a powerhouse of imagination, a charming polymath—but if you look at him sideways he'll tattoo you and then convince you to put a strange hat on. He's taught at Pratt, MIT, and currently at Drexel. He's created two patterns for the lean wallets, and I've printed up enough material to make 30 of each pattern. Several of each pattern are already spoken for.
These are $40…. regular $30 Lean Wallet price and then $10 to Longo.
The Hawbuck Lean Wallet: a tough, ultra-thin and ultra-light (5 grams) Dyneema wallet. It's designed to be minimal and practical. It's comfortable because it's so slim—coming it at under a millimeter. This wallet is thin enough that the thickness of your wallet isn't determined so much by the wallet itself, but by how disciplined you are in keeping unnecessary cards out.
This design is for those that would rather not carry a wallet. The motive is to make it go away as much as possible.
It will fit 4-5 cards on each side, and fit narrow and long bills--US, Australian, smaller denomination Singaporean bills, Argentine pesos, and the latest pattern should just cover Russian rubles. Many other banknotes fit. Euros… up to €20, but larger denomination euros are too tall.
Made of Dyneema Composite Fabric Hybrid-- Cuben Fiber with woven polyester face. There are many outstanding attributes to this material. The DCF won't absorb moisture, so it makes a great cycling wallet—or really any activity where you sweat or get wet. The material also demonstrates extremely low stretch over time. It's a good vegan option. Sewn with polyester thread. Thread flame-fused at seam ends. Stamped with alcohol based mil-spec parachute marking ink.
Material made in Arizona. Thread made in Germany. Wallet made in USA.
Size: 2.8" x 7.75"
Weight: 5 grams